Benefits of
Distraction Markers
Prevent Injury & Damage from Collisions
---
While glass walls in an office create a sleek, modern feel, they also can lead to injury of people and damage to the glass in the event that someone walks into it. It can be difficult to recognize glass in a crystal clear glass conference room! Prevent injury of occupants while also protecting your glass with Distraction Markers. Distraction Markers go onto glass surfaces in the form of text or patterns, to ensure people are aware of the glass in front of them, without ruining the sleek, open feel that the glass provides.
---
Open floor plans in the workspace are more valuable than ever, but they can also result in little to no privacy. There are times when privacy is necessary, particularly in conference rooms. Instead of using blinds or curtains to keep things confidential, why not use Distraction Markers? They are a simple way to create an open feel, while still providing a sense of privacy behind the glass. Choose from a variety of patterns and create the perfect amount of privacy for your commercial space.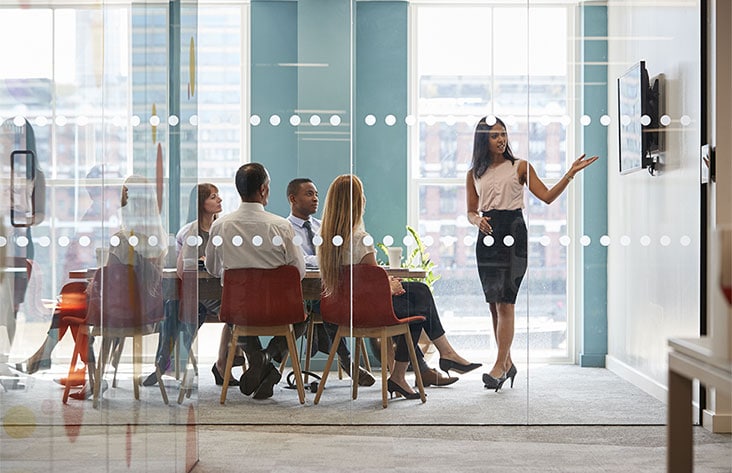 Branding & Design Opportunities
---
Distraction Markers are not only beneficial for safety and privacy purposes, but they can bring a unique element of design to your space. In terms of branding, they can be a sleek and subtle way to incorporate your brand throughout your commercial space. Additionally, with a variety of shapes and patterns, you can bring your creative vision to life, subtly enhancing the aesthetics of your workspace while also protecting occupants.
Other Safety & Security Films
---