Benefits of
Crystal & Fasara Glass Finishes
---
Open floor plans and plenty of natural light are two coveted aspects of both residential and commercial spaces. While both features offer incredible benefits, such as a basis for collaboration in the workplace or a relaxing, bright aesthetic at home, they also limit one aspect we often overlook: privacy. Instead of covering up your windows and other glass surfaces with curtains or blinds, blocking views and natural light, use 3M Crystal and Fasara Glass Finishes. Crystal and Fasara Decorative Glass Finishes allow you to tailor the amount of privacy a space possesses, while still allowing light to stream into your space. With a variety of patterns, textures, and colors, you can maintain an open floor plan, while also providing privacy in the spaces that need it most.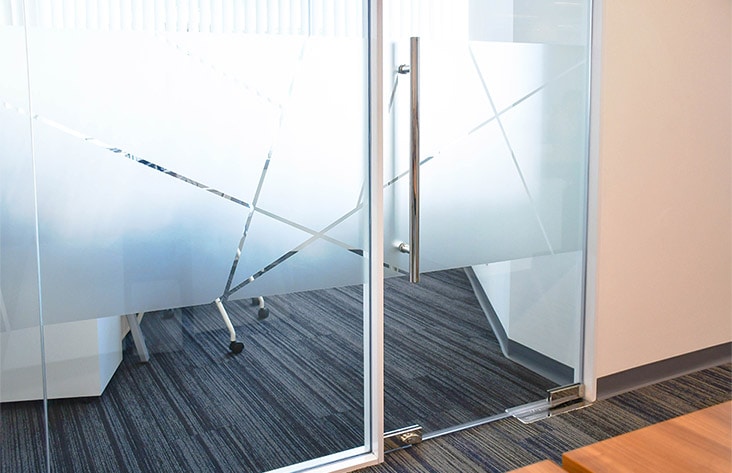 ---
Do you ever feel as if your space just needs a revamp? A pop of color here, a new piece of furniture there, or perhaps a complete renovation? Fortunately, you don't need to break the bank to create a change and elevate the aesthetics of your space. With 3M Crystal and Fasara Glass Finishes, you can transform the look of your space in the blink of an eye. Our decorative window film can transform plain glass, capturing the look of cut or textured glass to an astonishing degree at a fraction of the price. Use Crystal and Fasara Glass Finishes monolithically to create serene "rice paper wall" effects, or die-cut or layer the films to create exciting dynamic effects. Bring your creative vision to life with 3M Crystal and Fasara Decorative Glass Finishes.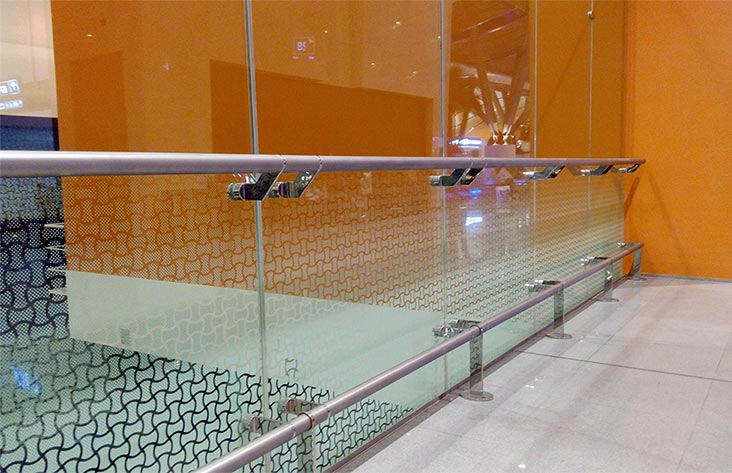 ---
In the workplace, how can you display your brand in a sleek, contemporary way? With custom decorative window film, you can easily incorporate your logo or brand throughout your commercial space. Whether on doors or windows, it is a unique and creative way to enhance your commercial space with your brand! Put your name on your storefront, or parade your logo in unique places throughout the office on doors and other glass surfaces. Take branding to the next level with 3M Crystal and Fasara Decorative Glass Finishes.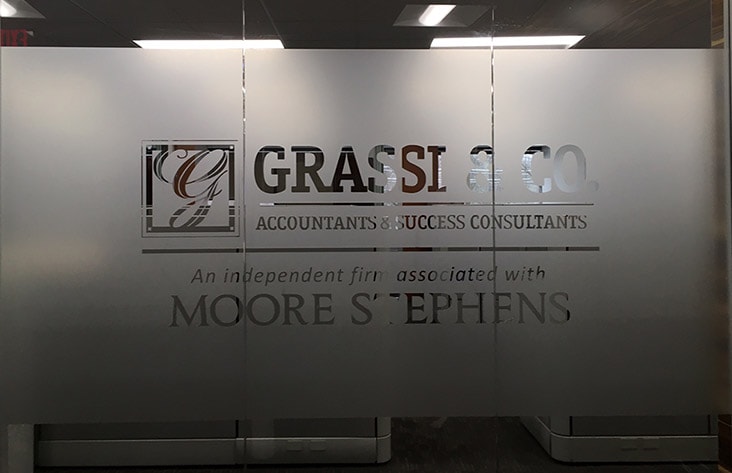 Applications for Decorative Glass Finishes
---
Lobbies &
Conference Rooms
---
Bathroom Windows & Showers
---