Benefits of
Casper Cloaking Film
---
In the workplace, collaboration is key. Open floor plans allow us to easily work together in a spacious environment. However, open floor plans also mean less privacy. In the work environment, sometimes privacy is necessary! Although cubicles, walls, or curtains can be used to create privacy, they can also ruin the openness of your space or limit the amount of natural light allowed in, potentially reducing productivity. With Casper Cloaking Film, you can maintain the look of glass surfaces, keeping the floor plan open, while also welcoming the sun's light into your space.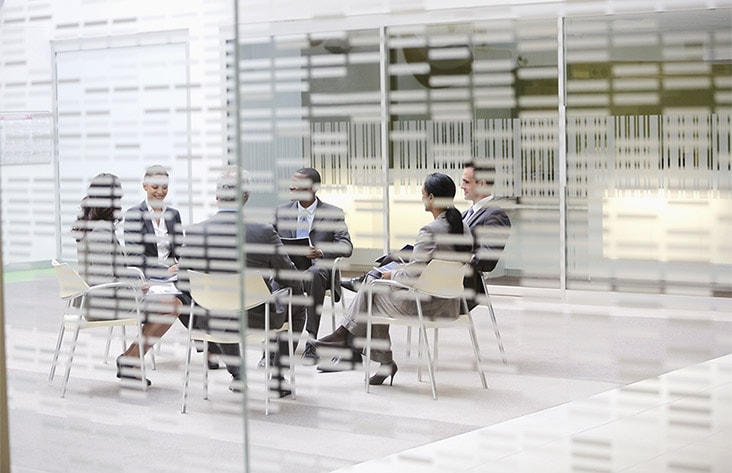 Keep Sensitive Information Confidential
---
While fostering an open, collaborative workspace, how can you also maintain confidentiality? With Casper Cloaking Film, it's possible. Applying Casper Cloaking Film to glass conference room walls can prohibit anyone outside of the conference room from seeing what is on display screens. To people passing by the conference room and peering inside through the treated glass, display screens appear black. However, on the inside of the room, you will have a perfectly clear view of the screen. Don't use curtains, blinds, or walls to close off your space and keep information confidential! With Casper Cloaking Film, you can maintain the look of a glass window or wall, while enhancing your level of privacy when it comes to electronic screens. Additionally, once you have Casper Cloaking Film installed, you can even take privacy up a notch by adding a pattern onto the glass. Customize your privacy, and keep sensitive information confidential.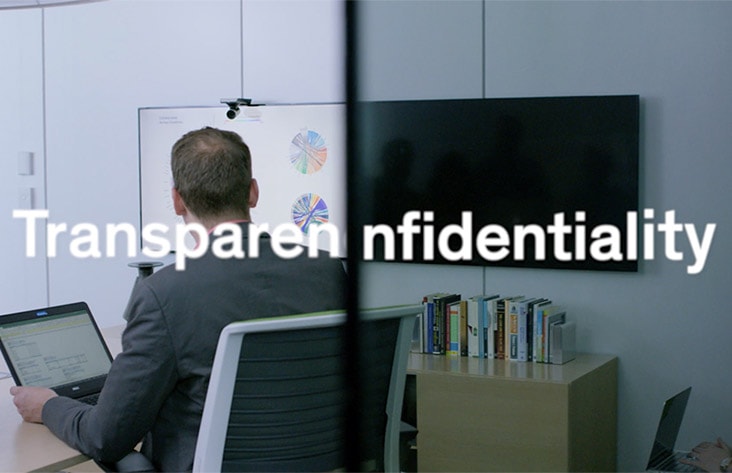 Other Privacy Window Films
---
Select from dozens of patterns and textures for customizable style and privacy.
---