---
Keep Sensitive Information Confidential with Casper Cloaking Film
---
Open floor plans foster collaboration and communication between team members and departments. But glass walls, doors, and windows don't do much to protect sensitive data. Enhance information security while maintaining that open feel with Casper Cloaking Film.
Serving Metropolitan New York, New Jersey, and Connecticut
---
Receive a Free Estimate Today 
Call (631) 420-4041 or fill out the form to get a free quote for Casper Cloaking Film.
---
Open Floor Plans Often Lack Privacy
---
Although there's a lot to love about open floor plans, what they don't offer is a high level of security. While glass lets in lots of natural light and offers views of the outside world, it provides next to nothing when it comes to privacy. Glass conference rooms, office doors and windows, and walls leave passersby privy to sensitive information. It can also lead to distractions and decreased productivity.
With Casper Cloaking Film, you can add security to open floor plans. The film applies to glass, obscuring digital screens to onlookers outside of the designated meeting space. It allows buildings to maintain open and collaborative workspaces while keeping sensitive information confidential. Casper Cloaking Film can preserve the appearance of clear glass or contain subtle patterns for additional privacy and added aesthetics.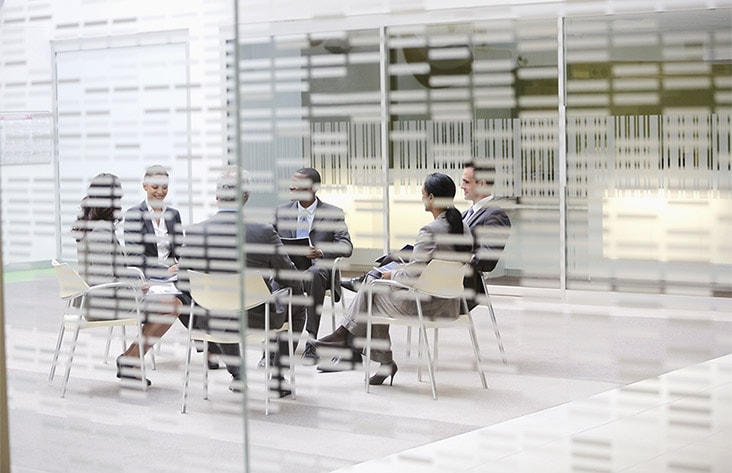 The Benefits of Using Casper Cloaking Film
---
---